squids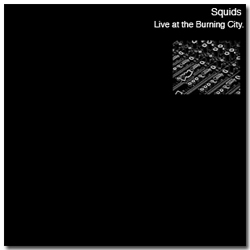 the "
Squids
" project was born 2 years ago, by Franz and Seba from Liege, Belgium.
combining analogue textures with complex rhythms, they have cultured a unique style.
an impressive catalogue of music is available from their site, including titles such as:
"
The Situation Is Hopeless But Not Serious
"
"
Beacon
"
and
"
Stupidly Flintlock
"
(Live At Burning City)
(as featured in our podcast.)
you can access more squid music, artwork and information
here.